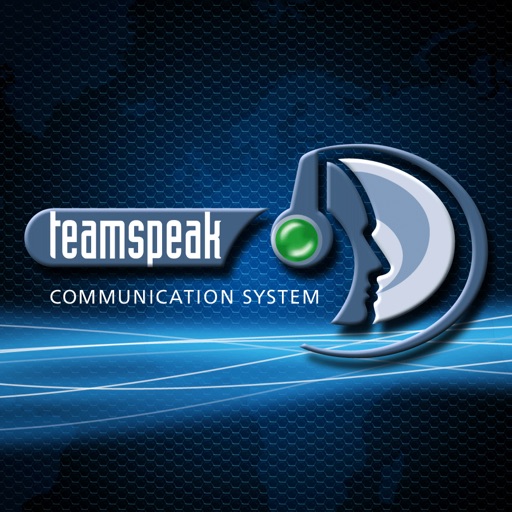 【ソーシャルネットワーキング】有料アプリランキング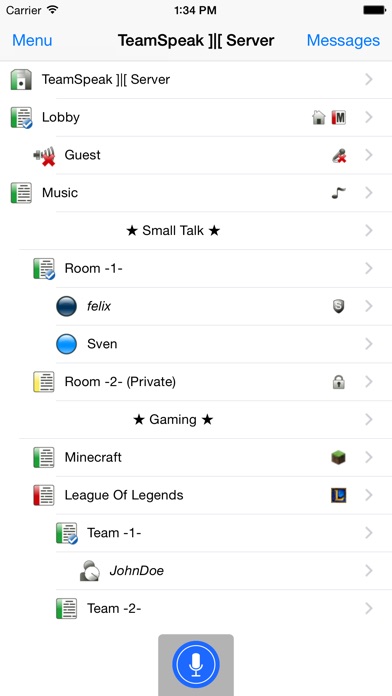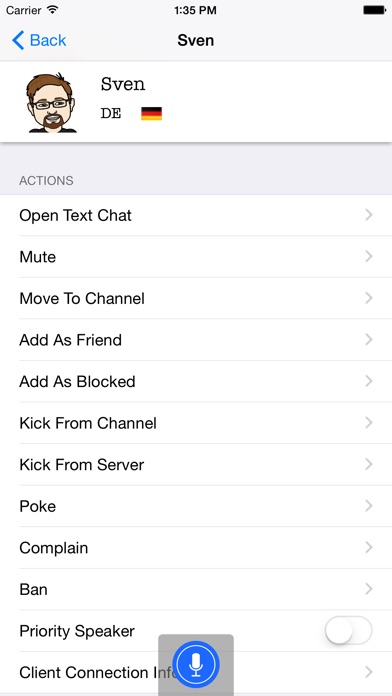 This is our new, official app from the makers of TeamSpeak voice chat software.

If you experience a specific bug or crash issue please consider:
Rating our app on its overall features and functionality, not just your specific issue. In most cases our developers will find and squash bugs or fix crash issues quickly, especially if you can aid us with information regarding your hardware or environment, and how to reproduce the issue.


----------

TeamSpeak software enables groups of people to speak with one another over any platform or operating system. For over 10 years TeamSpeak has become among the preferred voice chat solutions for online gamers, friends and family, and small businesses world-wide. Most TeamSpeak users typically connect to their guild or clan's TeamSpeak server to chat with fellow team mates, discuss strategy in real-time, or facilitate online events. With this app and TeamSpeak's cross-platform design you can connect to any TeamSpeak server. TeamSpeak for iOS is optimized to enhance your mobile device experience and keeps you connected with your peers while you're on-the-go.

You must be connected to a TeamSpeak 3 server to communicate with other users using TeamSpeak (directly connecting to users is not possible). For a list of public servers please download the TeamSpeak desktop client and choose Connections > Server List or contact your clan/guild/group's administrator for server connection information.

FEATURES:
* Universal app for iPhone/iPod/iPad
* Synchronized bookmarks
* Multi-server connectivity
* Push-To-Talk (PTT) and voice activation
* Supports most common admin functions
* Send and receive text messages
* Identity and contacts management
* Detailed channel and player information
* Player status notifications
* Ongoing, free app updates
iPhone4-iPhone4 / iPad2Wifi-iPad2Wifi / iPad23G-iPad23G / iPhone4S-iPhone4S / iPadThirdGen-iPadThirdGen / iPadThirdGen4G-iPadThirdGen4G / iPhone5-iPhone5 / iPodTouchFifthGen-iPodTouchFifthGen / iPadFourthGen-iPadFourthGen / iPadFourthGen4G-iPadFourthGen4G / iPadMini-iPadMini / iPadMini4G-iPadMini4G / iPhone5c-iPhone5c / iPhone5s-iPhone5s / iPadAir-iPadAir / iPadAirCellular-iPadAirCellular / iPadMiniRetina-iPadMiniRetina / iPadMiniRetinaCellular-iPadMiniRetinaCellular / iPhone6-iPhone6 / iPhone6Plus-iPhone6Plus / iPadAir2-iPadAir2 / iPadAir2Cellular-iPadAir2Cellular / iPadMini3-iPadMini3 / iPadMini3Cellular-iPadMini3Cellular / iPodTouchSixthGen-iPodTouchSixthGen / iPhone6s-iPhone6s / iPhone6sPlus-iPhone6sPlus / iPadMini4-iPadMini4 / iPadMini4Cellular-iPadMini4Cellular / iPadPro-iPadPro / iPadProCellular-iPadProCellular / iPadPro97-iPadPro97 / iPadPro97Cellular-iPadPro97Cellular / iPhoneSE-iPhoneSE / iPhone7-iPhone7 / iPhone7Plus-iPhone7Plus / iPad611-iPad611 / iPad612-iPad612 / iPad71-iPad71 / iPad72-iPad72 / iPad73-iPad73 / iPad74-iPad74 / iPhone8-iPhone8 / iPhone8Plus-iPhone8Plus / iPhoneX-iPhoneX
- New icon set to match the desktop client.
- Improved audio handling on devices with iOS 10 and up.
- Moved speaker mode option to the side menu and added new icons.
- Previous channel will be rejoined with the correct nickname after a reconnect.
- Fixed problems with the server connection timing out after accepting a phone call.
- Removed a permission error when subscribe all is active.
- Fixed crash in the player info menu.
- Fixed the connecting overlay not being shown.
- Fixed voice activation getting overwritten by PTT.
- Fixed bug that prevented nickname changes.
- Fixed layout problems in the set server group screen.
TeamSpeak 3
ランキング解析情報詳細
【ソーシャルネットワーキング】有料アプリ部門ランキング
※当データはiOS-App.jpの独自集計によるものとなりAppStoreに実際に表示された内容と若干異なる場合がございます。