Human Anatomy Atlas for Active Release Techniques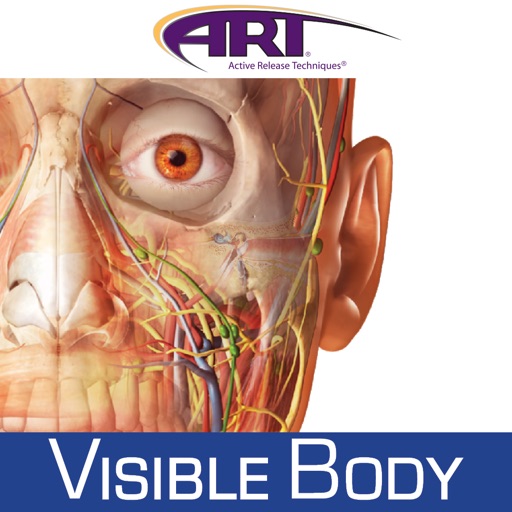 This app is for promotional purposes and to be used with a unique username and password only. Usernames and passwords are provided only through special promotions and are not sold separately.

***** The definitive worldwide bestseller with the most anatomy!
***** The most content of all true 3D anatomy apps. Over 4,000 anatomical structures: (1) New microanatomy of senses (2) Anatomy of male and female urinary and reproductive structures (3) Optional animations that present physiology and function.
***** New UI and new features: (1) Share views with other users of Atlas for iPad/iPhone. (2) Create notecards to use in presentations or for studying (3) Access views for all twelve systems from one home screen. Quickly add entire systems to any view.

***** Works on:
- iPad 2 and above.
- iPhone 4 and above.
- Compatible with iOS 6 and iOS 7.

***** A true, totally 3D reference and learning atlas:
- Rotate any of the available models. Zoom in or out.
- Read definitions and hear pronunciations.
- Use preset views to quickly view a region or structure. Create and save your own views.
- Create notecards to use in presentations or for studying.
- Save and share 3D views with other users of Atlas for iPad/iPhone.
- Save and share screenshots and notecards.
- Test your knowledge with quizzes.
- Watch stunning 3D animations.

*****The most content of all true 3D anatomy apps. Perfect for medical students or anyone interested in learning about the human body. Includes a male and a female anatomical model. Over 4,000 structures from all body systems:

- Skeleton (Bones)
- Ligaments
- Muscles
- Circulatory (arteries, veins, heart)
- Nerves
- Microanatomy of senses (eye, ear, tongue, taste buds, skin receptors)
- Brain
- Skin
- Respiratory
- Digestive
- Lymphatic
- Reproductive
- Urinary
- Endocrine
- Other Organ Systems

***** Animations section with twelve free preview animations on physiology and function:
Paired muscle actions
Joint: Ball and socket
Types of cells
Bone repair
Soft tissue repair
Red blood cells
Heart function
Breathing
Chewing and swallowing
Elimination of water and waste
Function of the skin
Muscle tissue types
Nervous system functions
Peripheral vascular disease

Like what you see in the free previews? Use the in-app purchases to expand your copy of Human Anatomy Atlas to include animations that present basic physiology.

***** Award-Winning:
- Medgadget calls the graphics "nothing short of breath-taking." (medgadget.com)
- AMI Award of Excellence
- Ranked #1 by iMedicalApps! "Rarely does an app come along and knock my socks off. . . Ideal for students and teachers of anatomy, as well as for patient education." (imedicalapps.com)

***** Human Anatomy Atlas provides a powerful visual reference tool for healthcare professionals and a lab-like study aid for students.

About Visible Body
Visible Body® is a content and software development firm that produces award-winning anatomy and physiology learning products. Since 1996, we have partnered with the world's top pharmaceutical, biotechnology, medical device, and educational publishing companies. The highly detailed, anatomically accurate, 3D models we create are developed by an extensively trained team with decades of experience in medical illustration and biomedical visualization. All anatomical content is reviewed for accuracy by our panel of experts, including physicians and anatomists.

Contact Us
Email us at support@visiblebody.com. Let us know what you like about Human Anatomy Atlas, tell us if the app isn't performing as expected, or share ideas for making the app better.
iPhone-3GS / iPhone4 / iPodTouchFourthGen / iPad2Wifi / iPad23G / iPhone4S / iPadThirdGen / iPadThirdGen4G / iPhone5 / iPodTouchFifthGen / iPadFourthGen / iPadFourthGen4G / iPadMini / iPadMini4G / iPhone5c / iPhone5s / iPhone6 / iPhone6Plus / iPodTouchSixthGen
Human Anatomy Atlas for Active Release Techniques
ランキング解析情報詳細
※当データはiOS-App.jpの独自集計によるものとなりAppStoreに実際に表示された内容と若干異なる場合がございます。