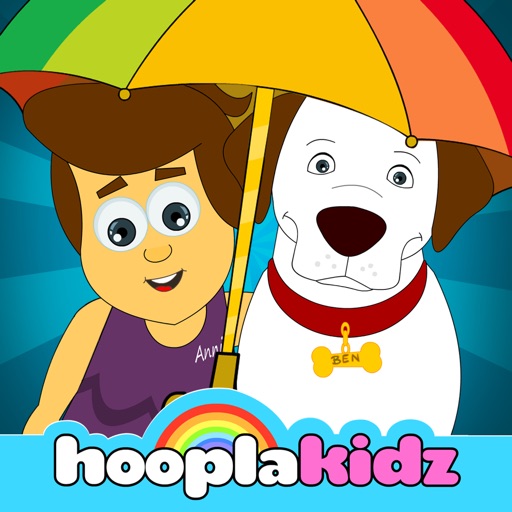 販売者
YoBoHo New Media Private Limited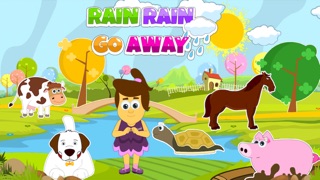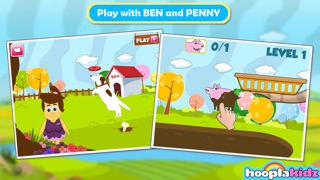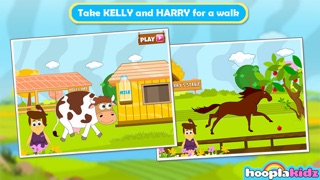 *** Listed in top 100 [5 & Under Kids category] in 27+ countries. ***

Rain Rain Go Away is TAP TAP FUN and an interactive experience. It encourages the development of visual motor skills & eye-hand coordination​ ​in kids.

Once the rain clouds disappear you can play with Annie and her friends. Annie has lots of friends and you can catch Frisbees, jump over haystacks, and even race with them. They're sure to keep your little ones busy!

Rain Rain Go Away's easy dialog and clear instructions ensure your child will easily be able to navigate and interact with the game. The vocabulary used is complemented with appropriate visual illustrations and a glowing indicator for the same. We all know children learn best by watching, hence each game has a guide for Level 1.
______________________________________

The iPhone Mom (4.9/5)
"HooplaKidz Rain Rain Go Away is a fun musical app for younger children. With HooplaKidz Rain Rain Go Away, kids can improve their visual motor skills and hand-eye coordination as they enjoy an interactive musical experience!"

***** (5/5) Cutest game ever!
"This is one of the cutest games I​ got for my 1 years old. I did make the right decision getting this fun app. The songs are so cute and the games bring so much fun and joy to my little one. The colors in this app are so vibrant and enticing. Every bit of this app is well designed and every bit is a lot of fun. Wonderful."
- ZukoLuna on the Apple App Store

***** (5/5)
"My son is two and just loves this app. He will sit forever and play!"
- Kelly on the Amazon Appstore

***** (5/5)
"Big fan ... my 19 month old is obsessed..."
- Cecilia Benzler on the Google Play Store
______________________________________

PLAY CATEGORY: Nursery Rhyme​​​

​​​​​GAME ACTIVITIES:
- BEN the dog - Tap to make the dog JUMP & CATCH ​Frisbees
- KELLY the cow - Tap the cows to WAKE them up and FEED them hay
- HARRY the horse - Tap the horse to make him JUMP over obstacles in the RACE
- PENNY the pig - Tap to REMOVE the pigs from the mud puddle and BATHE them
- TURBO the turtle - Tap to make the turtle FOLLOW your finger and finish the RACE

​​​CONTACT US:
Have some comments on our apps? We'd love to hear it! Want to find out what we're doing next?

Website: www.hooplakidz.com
Email us: apps-support@hooplakidz.com
Like us: https://www.facebook.com/hooplakidz
Follow us: https://twitter.com/hooplakidz

ABOUT HOOPLAKIDZ NETWORK:
At HooplaKidz we know how important the first few years of development are to your child, thus all HooplaKidz apps are designed by a team of experts (psychologist, educator, designer) whose only focus is enhancing your child's skill set! HooplaKidz child-centered approach aids in the development of various skills such cognitive, visual-motor, reasoning, and social skills in the most entertaining and creative way!
HooplaKidz apps are designed to encourage children to be active learners, we ensure this through exploration, association and trial-error method learning; this is complemented with appropriate reinforcement and interaction. Ensuring your child is a self-motivated learner!
HooplaKidz apps and games are your child's favorite destination for fun and learning!
To enable you to choose the right app for your child all HooplaKidz apps and games detail the skills developed using the app and why they are important. We do this because HooplaKidz wants you to make the smartest choice for your little genius.
HooplaKidz apps and games through their host of creative activities ensure your child develops, practices their learning, plays and above all has oodles of fun!

Come play with HooplaKidz apps and games!
iPhone3GS-iPhone-3GS / iPhone4-iPhone4 / iPodTouchFourthGen-iPodTouchFourthGen / iPad2Wifi-iPad2Wifi / iPad23G-iPad23G / iPhone4S-iPhone4S / iPadThirdGen-iPadThirdGen / iPadThirdGen4G-iPadThirdGen4G / iPhone5-iPhone5 / iPodTouchFifthGen-iPodTouchFifthGen / iPadFourthGen-iPadFourthGen / iPadFourthGen4G-iPadFourthGen4G / iPadMini-iPadMini / iPadMini4G-iPadMini4G / iPhone5c-iPhone5c / iPhone5s-iPhone5s / iPadAir-iPadAir / iPadAirCellular-iPadAirCellular / iPadMiniRetina-iPadMiniRetina / iPadMiniRetinaCellular-iPadMiniRetinaCellular / iPhone6-iPhone6 / iPhone6Plus-iPhone6Plus / iPadAir2-iPadAir2 / iPadAir2Cellular-iPadAir2Cellular / iPadMini3-iPadMini3 / iPadMini3Cellular-iPadMini3Cellular / iPodTouchSixthGen-iPodTouchSixthGen / iPhone6s-iPhone6s / iPhone6sPlus-iPhone6sPlus / iPadMini4-iPadMini4 / iPadMini4Cellular-iPadMini4Cellular / iPadPro-iPadPro / iPadProCellular-iPadProCellular / iPadPro97-iPadPro97 / iPadPro97Cellular-iPadPro97Cellular / iPhoneSE-iPhoneSE / iPhone7-iPhone7 / iPhone7Plus-iPhone7Plus / iPad611-iPad611 / iPad612-iPad612 / iPad71-iPad71 / iPad72-iPad72 / iPad73-iPad73 / iPad74-iPad74 / iPhone8-iPhone8 / iPhone8Plus-iPhone8Plus / iPhoneX-iPhoneX
Rain Rain Go Away
ランキング解析情報詳細
※当データはiOS-App.jpの独自集計によるものとなりAppStoreに実際に表示された内容と若干異なる場合がございます。