Video Walkthrough for Besiege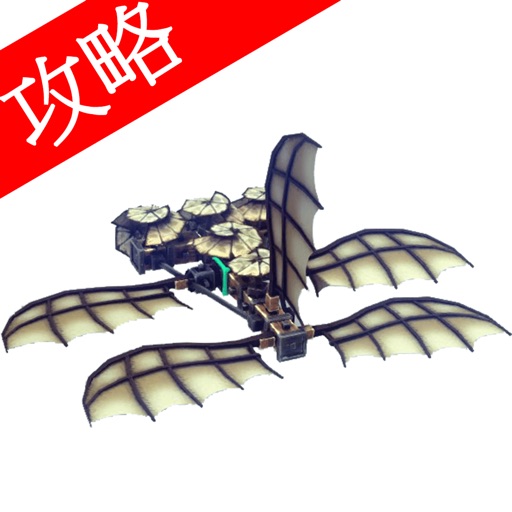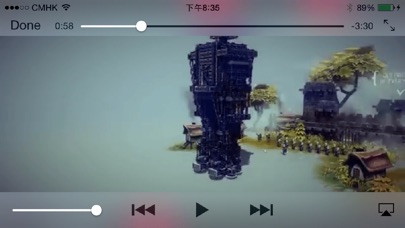 This is an unofficial video walkthrough for Besiege. If you have not brought this game, you can have a preview here.

This app demonstrates methods to build weapons and machines, shows advance weapons built by experienced players. Moreover, the app collected strategies and techniques, tips and tricks from experienced players, provides you the information for exploring the game and improving your skill, let you enjoy the game even more.

Besiege is a physics based building game in which you construct medieval siege engines and lay waste to immense fortresses and peaceful hamlets. Build a machine which can crush windmills, wipe out battalions of brave soldiers and transport valuable resources, defending your creation against cannons, archers and whatever else the desperate enemies have at their disposal. Create a trundling behemoth, or take clumsily to the skies, and cause carnage in fully destructible environments. Ultimately, you must conquer every Kingdom by crippling their castles and killing their men and livestock, in as creative or clinical as manner as possible!

On the other, Besiege also let you unleash your talent like Da Vinci, using limited components available in medieval age, to build modern or even future weapons and machines. It seems that playing the game this way has even more fun.

Currently we collected about 180+ videos currently. When we discover other interesting videos, we will continue to update the app.

Disclaimer:
Please note that this is NOT the game Besiege itself, NOR an official walkthrough. All trademark and copyright belongs to Spiderling Studios. Copyright of all characters, locations, images and video game content belong to their respective owners, using this walkthrough is only within the scope of fair use guidelines.
iPad2Wifi-iPad2Wifi / iPad23G-iPad23G / iPhone4S-iPhone4S / iPadThirdGen-iPadThirdGen / iPadThirdGen4G-iPadThirdGen4G / iPhone5-iPhone5 / iPodTouchFifthGen-iPodTouchFifthGen / iPadFourthGen-iPadFourthGen / iPadFourthGen4G-iPadFourthGen4G / iPadMini-iPadMini / iPadMini4G-iPadMini4G / iPhone5c-iPhone5c / iPhone5s-iPhone5s / iPadAir-iPadAir / iPadAirCellular-iPadAirCellular / iPadMiniRetina-iPadMiniRetina / iPadMiniRetinaCellular-iPadMiniRetinaCellular / iPhone6-iPhone6 / iPhone6Plus-iPhone6Plus / iPadAir2-iPadAir2 / iPadAir2Cellular-iPadAir2Cellular / iPadMini3-iPadMini3 / iPadMini3Cellular-iPadMini3Cellular / iPodTouchSixthGen-iPodTouchSixthGen / iPhone6s-iPhone6s / iPhone6sPlus-iPhone6sPlus / iPadMini4-iPadMini4 / iPadMini4Cellular-iPadMini4Cellular / iPadPro-iPadPro / iPadProCellular-iPadProCellular / iPadPro97-iPadPro97 / iPadPro97Cellular-iPadPro97Cellular / iPhoneSE-iPhoneSE / iPhone7-iPhone7 / iPhone7Plus-iPhone7Plus / iPad611-iPad611 / iPad612-iPad612 / iPad71-iPad71 / iPad72-iPad72 / iPad73-iPad73 / iPad74-iPad74 / iPhone8-iPhone8 / iPhone8Plus-iPhone8Plus / iPhoneX-iPhoneX
With valuable users' suggestion, we have made some significant updates in this version:
【New】As iOS9's download service is rather stabilized, we built a new Cloud Download Service that allows you to download walkthrough videos while watching other videos in this App, using other Apps or even switching off device to sleep mode.
【Optimize】Video streaming is now more fault tolerant under poor network conditions.
【Optimize】Only when downloading video in the first time, you will need to login to AppStore.
【New】Allows you to add notes into video descriptions.
【New】eMail video descriptions (e.g. notes or mod information) to yourself or your friend.
Video Walkthrough for Besiege
ランキング解析情報詳細
※当データはiOS-App.jpの独自集計によるものとなりAppStoreに実際に表示された内容と若干異なる場合がございます。